Did You Know That These Foods Can Cause Acidity ?
Written By
Mar 02, 2018
2 min read
"Eating right" is often easier said than done, especially with our busy lifestyle and hectic schedule. Rushing through your meals or eating something from a ready-to-eat package sounds easy and convenient when you have other things to take care of.
While these may save you time and effort, they can significantly increase your risk of acidity. In fact, some of the fruits or vegetables you thought were healthy could also make you more prone to acidity.
While you cannot give up everything at once, there are some foods you can avoid if you often suffer from acidity. Here are some foods that you can consume lesser in your daily intake to reduce your chances of acidity.
Tea and Coffee
Caffeine is one of the main components in both tea and coffee and increases the risk of acidity. It relaxes the sphincter muscle and allows the stomach acids to flow back into the oesophagus. If you really can't live without coffee, have cold brews which have a lower amount of caffeine as compared to the rest, and make you less prone to acidity.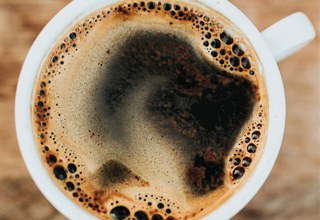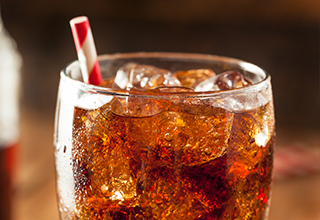 Carbonated Drinks
Carbonated drinks, or soft drinks and sodas contain bubbles that can put more pressure on the abdomen once they expand inside the stomach. Also, the amount of caffeine in these is a potential trigger for acidity.
Citrus vegetables and fruits
Vegetables such as tomatoes, garlic, onions and lemons, and fruits such as oranges, grapefruit, pineapple, avocados and lime increase acidity due to their high acidic content. Fruits such as bananas, apples, pears and melons soothe the condition.
Chocolate
The cocoa in chocolates contain serotonin, which can relaxes the sphincter muscle and increases acidity. Chocolates also contain caffeine, theobromine and fats, which can relax the sphincter muscle.
Whole milk
Whole milk is high in its fat content, which can worsens acidity symptoms. Drinking whole milk can increases the production of stomach acid and increases your risk of heartburn too.
Fatty or fried foods
Fried foods or those that are high in their fat content, such as butter, cheese, sour cream, creamy salad dressings, nuts and red meat increase acidity. Fatty and fried foods release a hormone which relaxes the sphincter muscle and makes the stomach acid move back into the oesophagus. Gradually reduce their intake, or go for healthier alternatives such as fat-free sour cream, soy cheese, goat cream cheese, almond butter and peanut butter, as these contain lesser amount of saturated fat.
Spicy foods
Spicy foods release a compound known as capsaicin that slows down the rate of digestion. This means that the food takes longer to pass from your stomach, which triggers acidity.
While these foods are known to cause acidity, you can identify your individual triggers by keeping a track of the foods you eat daily and identifying the symptoms, if any. Keep a track of the foods you eat by maintaining a food journal on your phone or in a diary, so that you can easily jot down your food intake on a daily basis. If you notice any acidity symptoms on a given day, you can check back on what you ate, to get some insight into what could have acted as a trigger.
Blog originally published on the Digitalist Magazine.