Digene Gel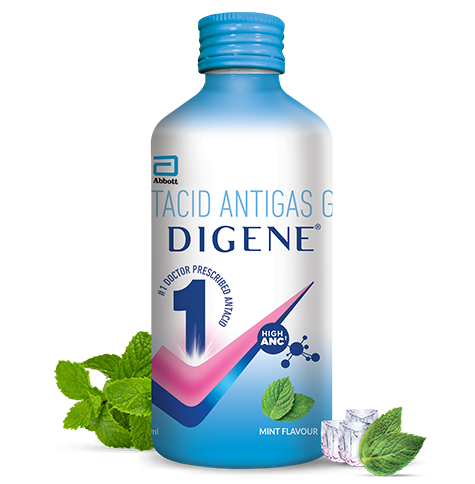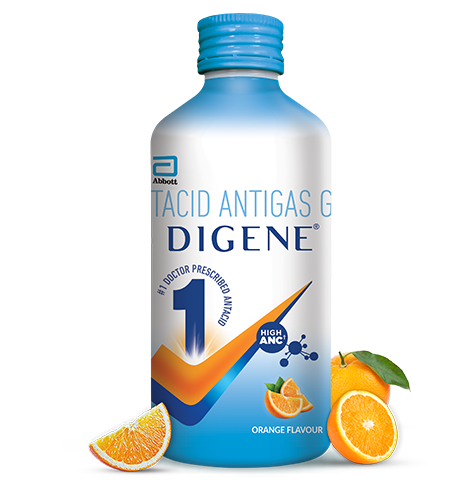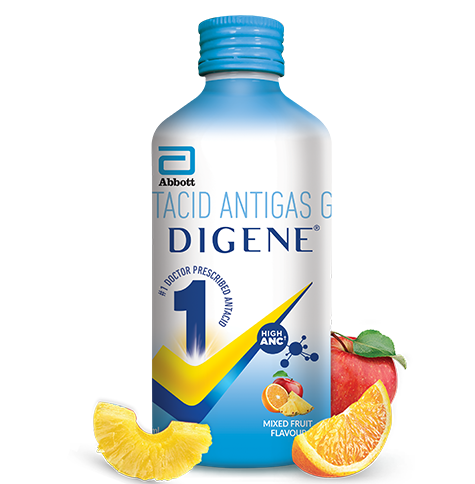 Available in: 200 ml, 450 ml.
Digene Gel
The first thing to look for in your home when acidity strikes. Your doctor's choice for effective relief from acidity & gas
A sugar-free syrup for effective action against acidity, Digene Gel comes in a handy bottle that can be kept within easy reach at home. It's scientifically developed combination of active ingredients provides a Highest ANC (Acid Neutralising Capacity) property.
Direction for use

Adults

For adults- 2 teaspoonful (10ml) after meals and at bedtime; or as advised by physician

Children

For children- As advised by physician
Magnesium Hydroxide
reduces stomach acid and protects stomach from excess acid for long lasting relief
Aluminium Hydroxide
neutralizes excess stomach acid and protects the lining of the stomach from irritation
Simethicone
relieves symptoms of extra gas such as belching, bloating and feeling of discomfort in the stomach
Sodium Carboxymethylcellulose
helps reduce overall acid level in the stomach.
Digene Tablet
Digene Tablet
Your reliable, tasty and convenient tablet for fast relief from acidity and gas

Direction for use:
2-4 tablets as required to be chewed, or sucked after meals and at bedtime; or as advised by doctor.
Magnesium Hydroxide
reduces stomach acid and protects stomach from excess acid for long lasting relief
Aluminium Hydroxide
neutralizes excess stomach acid and protects the lining of the stomach from irritation
Simethicone
relieves symptoms of extra gas such as belching, bloating and feeling of discomfort in the stomach
Sodium Carboxymethylcellulose
helps reduce overall acid level in the stomach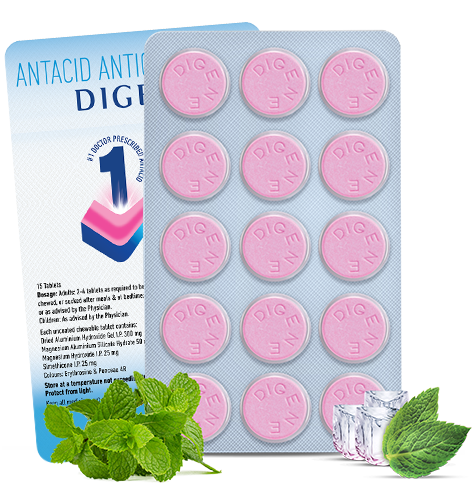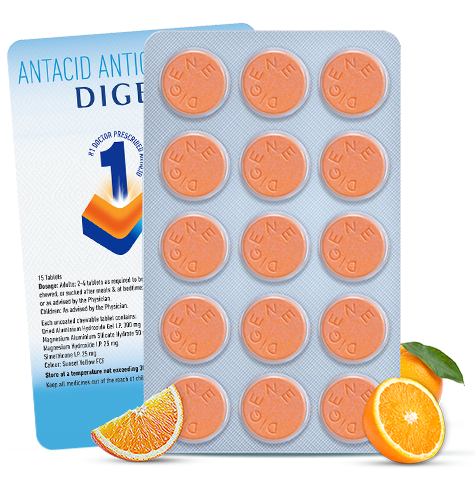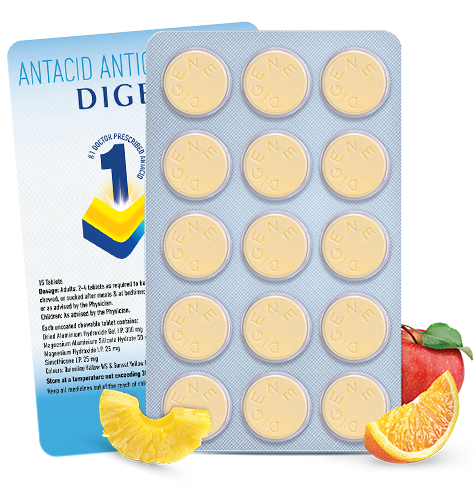 Available in: Strip of 15s