Difference between acid reflux, acidity and indigestion
Written By
Jan 26, 2020
2 min read
How many times have you heard the words acidity, indigestion or acid reflux, and used them in the same tone, thinking they refer to the same health issue?
If you too confuse the terms and think they all mean the same, you're not alone. While all of these terms do refer to health issues related to digestion and the stomach, there are some differences that can help you understand what you are experiencing.
What is acid reflux and how to treat it?
The sphincter muscle acts as a closing between the stomach and the oesophagus. It closes as soon as the food that you eat passes through the food pipe and into the stomach. In case the sphincter muscle is not able to close properly, or if it closes and opens again, the acid from the stomach can move up into the oesophagus. This condition is referred to as acid reflux. In case you experience acid reflux on a regular basis, it could also indicate a case of gastroesophageal reflux disease, or GERD.
Symptoms of acid refluxinclude a burning pain in the chest or heartburn. You may also get a bitter taste in the mouth, which is because of the acid backing up in your mouth or throat. It can also cause bloating, black stools, burping, nausea, dry coughing or sore throat.
This can help:
Eat smaller meals through the day instead of having three large meals
Reduce smoking
Keep a gap of one to two hours after a meal and rest time
Avoid wearing clothes that are very tight around the waist
Keep your head a little elevated when you sleep
What is acidity and how to treat it?
The term acidity is often used to refer to the condition of acid reflux, in which case the acid from the stomach moves up into the oesophagus.
Symptoms of acidity include heartburn in the chest area, a burning sensation in the throat and in some cases, nausea and vomiting.
This can help:
In most cases, over the counter (OTC) treatments such as taking an antacid can be enough to ease symptoms of acidity.
What is indigestion and how to treat it?
Indigestion refers to a health condition where your stomach is not able to properly digest the food that you eat. Indigestion can happen if you often suffer from GERD (gastroesophageal reflux disease), have ulcers, suffer from thyroid disease or are on medication.
Symptoms of indigestion include discomfort in the stomach especially after a meal, burning sensation or pain in the upper part of the stomach, belching, acidic taste in the mouth, feeling bloated, nausea and vomiting.
This can help:
Indigestion often gets better without any treatment, but if symptoms persist, do speak to a doctor.
Chew your food properly
Avoid spicy foods and very late meals at night
Reduce smoking and alcohol intake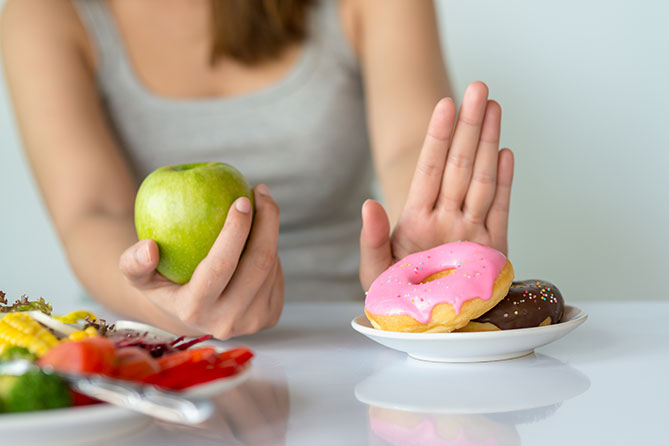 In most of these cases, following these tips and taking an antacid can help to ease the symptoms. However, if the symptoms persist or get worse, immediately seek help from a doctor.